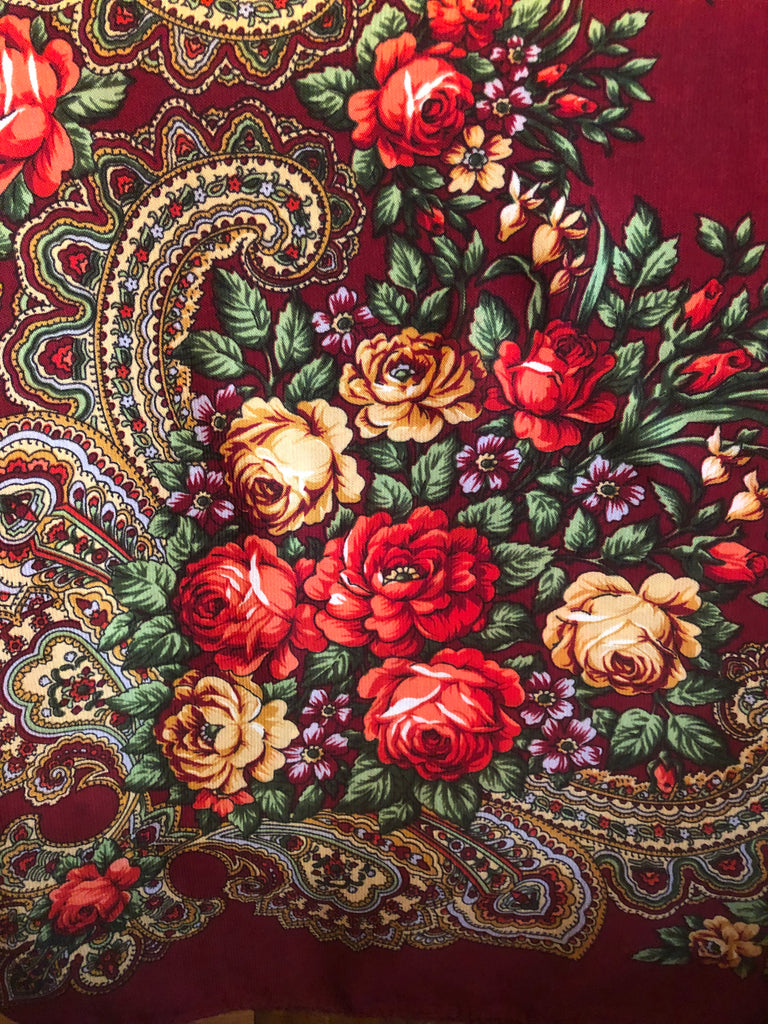 Add A Ukrainian Scarf to Your Wardrobe!
We just received some gorgeous Ukrainian scarves!
Saskshop chose a size that makes a good neck scarf for a jacket (32 x 32 inches), no fringe.  A traditional "khustka" that can also be worn on the head.
The fabric is so soft and colours so vibrant!
A great gift for an aunt, a student, or for yourself!
---